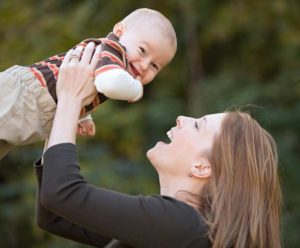 The body's ability to adapt to pregnancy physiologically & structurally is quite remarkable. The whole body has to accommodate the increasing size of the uterus & the increased weight & changes to a woman's centre of gravity.
The impact of these structural changes on the pelvis, upper & lower back can all be aided by Osteopathic treatment to manage the tensions & strains.
The third trimester of pregnancy is often the period when many women complain of the most significant back pain – Osteopathic treatment may be beneficial in helping a woman prepare for delivery.
Osteopathy is also incredibly useful in the post-partum stage, once the baby is born.
Treatment helps a new Mum to recover as her posture and centre of gravity very quickly changes again.  Osteopathic treatment will also help her to accommodate the new postural strains her body experiences during care for hernewborn.
Treatment often includes gentle soft tissue massage, joint articulation and mobilisation, along with gentle stretching and some simple at home exercises.
A study by Anderson and Ostgardin 1992, found 67% of women experienced back pain directly after delivery, with more than half still having back pain after several months and 7% still having serious back pain 18 months after delivery.
Russell et al in a study in 1996, found 33% of women to have back pain 3 months after childbirth. Osteopathic treatment can help aid a quicker and more complete recovery after delivery.
A more recent study in 2015 by Schwerla et al, showed some significant benefits of osteopathic management over no treatment for postpartum women with lower back pain and disability.
Coping with the demands of a new baby is enough, back pain isn't something you need to deal with as well, so please call us on 02 9453 3046 if you think we can help you during any stage of your pregnancy.
Article by Dr. Mia Rabjohn
Osteopathic Manipulative Therapy in Women With Postpartum Low Back Pain and Disability: A
Pragmatic Randomized Controlled Trial. Florian Schwerla, MSc, DO (Germany) et al.
The Journal of the American Osteopathic Association, July 2015, Vol. 115, 416-425.
Andersson, GB. Ostgaard, HC. Postpartum low-back pain. Spine. March 1992
Russell, R. Dundas, R. Reynolds, F. Long term backache after childbirth: prospective search for causative factors. British Medical Journal. June 1,1996 v312 n7043 p1384
Kuchera, ML. Kuchera, WA. (1994). Osteopathic Considerations in Systemic Dysfunction. Greyden Press, Ohio.
Russell, R. Reynolds, F. Back pain, pregnancy and birth: postpartum pain is most likely to be a continuation of antepartum pain.  (Editorial). British Medical Journal. April 12, 1997 v314 n7087 p1062(2).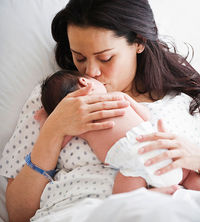 Based in Frenchs Forest on the North Shore, Sydney, NSW – our services include Osteopathy, Chiropractic, Dry Needling, Massage, Acupuncture, Traditional Chinese Medicine, Psychology and Health & Wellness Coaching.  
We inspire, equip, educate and support you to make the changes you
need to feel your best!

Call us now on (02) 9453 3046 or book online!