My sole (and soul) purpose is centred around helping people from all walks of life without any judgement and giving you the freedom to be delighted in who you already are or finding parts of yourself that seem to be but really aren't missing or could be enhanced far beyond your expectations. Decades of working with people and being a mother, a wife, a daughter, a sister and a friend as well as managing large teams of people have sewn together a tapestry of empathy and insightful awareness for every person, every encounter stitching a little more of the mysterious complexities of individual energies into knowledge to best support your unique life essence.    I have had personal and professionally associated experience with a diverse range of mental health challenges and been able to support individuals and families with a heightened level of experiential understanding and empathy.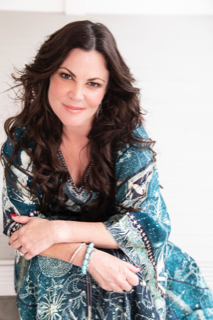 Everything you need to know about me is in the question of what you want for yourself.   I don't know and only you can know which of these things matter to you, but in caring for your needs you will be restful in knowing I have these credentials to support you:
YOU ARE MUCH MORE THAN YOU THINK YOU ARE
Do you experience anxiety?
Are you feeling stressed?
Maybe you feel like you're stuck?
Or maybe you just want to do things better and be more confident.
Maybe you just don't want to be scared of things
…or the past… or the future.
Some people just want a good night's sleep.
And some people need a little help being kinder to their health, or shake off excess body weight.
Or to take the suffering out of the pain.
Hypnotherapy taps into your unconscious and opens possibilities for a healthier, happier you. 
REPLACE ANXIETY WITH EXHILARATION
If anxiety is your every day or even your some days it can affect every part of your life and be a real struggle for you. It doesn't matter if it's your past, future or present, your own life or the people in your life that trigger anxiety for you, believe it or not you can allow yourself to be free and rediscover your inner contentment. All you need is a little help reframing how to choose your best thoughts and you will be amazed by the difference and how you've changed.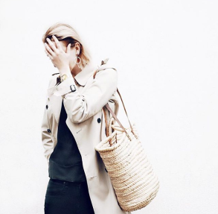 TURN STRESS INTO SUCCESS
How do you escape stress in this modern world? Whether you're parenting, working, maybe both, feeling like a constant uber driver, or domestic goddessing is a never-ending freight train right now (and let's not even touch on the financials!), stress is prevalent and can be exhausting and damaging to your health. Maybe you can't change the factors that influence stress levels but by changing how you interact with those factors you can replace stress with incredible calm and productivity and enjoy benefits you may not have even imagined possible. Sound good? It is.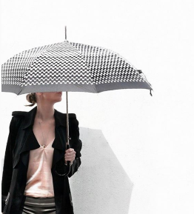 FREE YOURSELF FROM PHOBIAS
We all have them but is yours keeping you from life's little pleasures? From social phobia to fears of flying, spiders or something a little more individual like buttons or grass, phobias can mutate the longer you keep giving them your thoughts until you forget having had a time before the phobia. The great news is there was a time before the phobia which means you already know how to be free from phobia. Maybe that thought surprises you and fair enough, phobias can get very comfortable in your mind. You can say goodbye to them now, with just a little will and a little disruption by hypnosis, freedom from phobia is possible.
REWIND THE CLOCK ON ADDICTIONS
Maybe you're addicted. Maybe you're not. Maybe you've just been believing you're addicted for so long you've forgotten you have only been addicted in your past because your future hasn't happened yet. Maybe that sounds confusing or maybe just maybe if you really think about it that's more fact than confusion. Whilst we can't live in our past you still have the resources you had before you were addicted. Maybe it's time to dig them out again to find your way forward knowing that you can consider the possibilities. Working together with hypnosis is a treasure hunt for hope and then we find the tools you already have for hope to become reality thanks to action.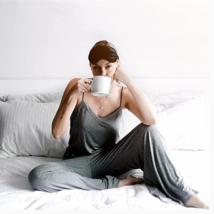 REDISCOVER SATISFYING SLEEP
Elusive sleep usually appears like you can't get to sleep…. or you can get to sleep but you wake up in the night and can't get back to sleep for hours or at all…or you wake up too early like a jack-in-the-box but it's only 3am. One of those sound like you? You and lots of others so don't worry. We do worry though because sleep is when we do some of our best work on our minds and bodies and when we worry about not sleeping we end up not sleeping even more and it's a vicious cycle. So would you like to rest now because all of that sounds really tiring! Hypnotherapy has the added benefit of giving you a rest during therapy even as you open up to the possibilities of enjoying how to rest when and how you like. Double-win and it's that easy.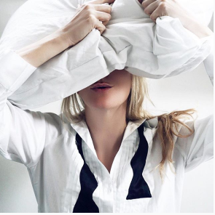 EMPOWER RELIEF FROM PAIN
Chronic pain? That must be horrific for you and you must be already very brave just for getting through each day. Your brain doesn't always know how to make it easier for you either, does it? Pain is a quirky thing and no-one can experience how you're feeling it so that can be really hard on you too. And it's possible, and maybe even likely, that pain is inevitable medically with some illnesses and injuries. We can work together on turning down the suffering of it and in doing so, even alleviate and change how strongly you feel the pain from now on. Hypnosis can give you back the power over your pain. With a little will we can go a long way to bringing some relief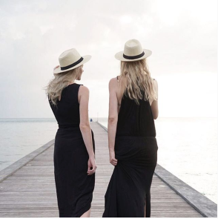 REPAIR AND RE-INVIGORATE RELATIONSHIPS
Which relationships are complimenting you and which are complicating you? And which relationships are you complimenting and which ones are you complicating? Relationships are one place where our conscious and our unconscious minds can be really dumb and our inner thoughts can tell us all sorts of things we shouldn't be listening to. Are you doing this? Or is someone else doing this and it's affecting you? Whichever way it is no matter what you're experiencing there's a very simple answer that will help you be better at relationships and better at evaluating the thoughts about them. We can together during hypnosis get your mind to choose to be smart about not being dumb and help your relationships flourish.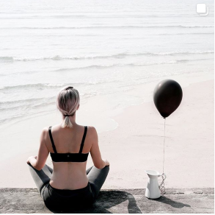 HEALTHIFY YOUR BODY AND SOUL
Who hasn't thought about weight loss at some point in our lives? Weight and nutrition choices can affect far more than self-esteem. If you're looking for change, is it your body telling you it's time? Or is it your mind? Either way hypnotherapy can help you find a very quick mindset change to achieve your goals with enthusiasm and for long-term sustainability.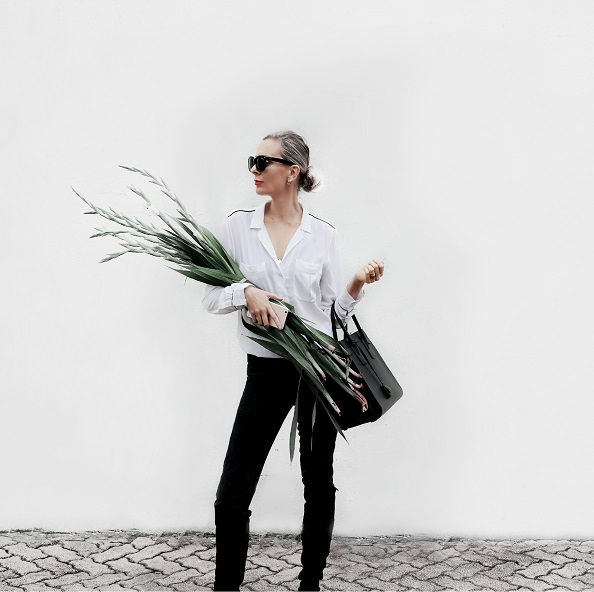 CORPORATE WITH CONFIDENCE
Meetings, presentations, executive briefings, critical timelines, organisation, finances, procrastination, prioritisation, office dynamics and the proximity to good baristas getting to your confidence? Or even feeling confident and want a little extra something to elevate your success potential? You could consider hypnotherapy as your mind check-up and fine-tuning of any habitual processes running that aren't serving your career opportunities or your corporate profile. You could be running a multitude of cognitive styles that are unknowingly compromising your growth. Fitting in your mind review before your next employee or executive review is the first choice to make towards action. I wonder how you will calculate the Return on Investment on one hypnotherapy session?
Hypnotherapy Frequently asked questions
What is Hypnotherapy?
Hypnotherapy is firstly a deep sanctuary of relaxation, during the initial step of induction of trance. This relaxation in itself can have endless therapeutic benefits before we even start exploring new possibilities.
In your lovely place of comfort and calm we can then offer some hypnotic options and possibilities for new ways of thinking, that your unconscious mind will readily accept and awaken you to, or to locate skills you already have that have been tucked away and you can easily retrieve which may surprise you afterwards. During hypnosis you are able to hear everything being said to you and your mind will enjoy and utilise anything it finds valuable.
Once you are fully equipped with all of the resources it's time to return from your relaxation, bringing with you new resources, or forgotten resources and capabilities you will now have the confidence and enjoyment to utilise in your best most serving way.
What is Hypnotherapy not?
Hypnotherapy is nothing like a stage show with a stage hypnotist so don't worry there's no chance of you being forced into anything or leaving having clucked like a chicken! It is permissive, relaxing and within your full control and choice of acceptance.
How long does it take?
Sessions go for 1 to 1.5 hours, depending on how long we spend in psychotherapy getting to know your presenting problem. The actual hypnosis usually takes between 20 to 30 minutes.
Is the Hypnotherapist qualified?
They hold a Government Accredited Diploma in Clinical Psycotherapy and Hypnotherapy and is a member of the Australian Hypnotherapists' Association. They are governed by the AHA Code of Ethics, Privacy, Work Health and Safety and Taxation Laws and Mandatory Reporting regulations.
Will I go "Under"?
This is a common question and whilst you may enjoy a more relaxed state than usual there is no "under" in hypnotherapy. You have complete control! Even the Hypnotherapist doesn't know what you will choose to hear and where you choose it to take you in your mind, it is entirely at your leisure and for your best advantage. You can disregard anything you hear that doesn't fit with your inner mind's journey.
Have you ever been driving in your car and you arrive at your destination and realise you only vaguely recall the process of getting there? Then you've already been in a trance. You've allowed your conscious mind a little rest trusting it knows what it's doing and allowed your unconscious a little time out getting immersed in a song or a thought or even a lovely place of mindful rest. Thrillingly, your conscious mind would always kick back in automatically if higher focus were required, and it can do the same during hypnotherapy.
For more chronic conditions, complex injuries or where pre-existing health issues determine a slower healing time, perhaps more treatment will be required.
Will it work?
Everyone who is willing to be open to hypnotherapy possibilities has the potential to enjoy a hypnotic experience and discover successful outcomes if their mind plays along. As hypnotherapy is a truly immersive experience for you it is very much a collaborative engagement between us and your mind will receive as much or as little as it decides is right which looks different for different people. Change can surpass your expectations beyond your wildest dreams or bring insights in surprising and more subtle ways. Your experience will be guided by the Hypnotherapist but defined ultimately by you.
How many sessions will I need?
Unlike other therapy modalities hypnotherapy is purposed for changing patterns from the minute you walk out of the room.
Hypnotherapy focuses not on the past or the why, but on what happens from here, and because of this it is possible to have immediate results in as little as one session, other times we might discover that what appears to be one concern is derived from a number of things that we should work on in isolation over a couple of sessions. As your therapy treatment is tailored specifically and uniquely to you we would consider and discover this together, some clients like to have ongoing regular sessions for their general wellbeing it's very much up to you.
The objective is to see you as little as possible because it's worked quickly! So your investment in your wellness is minimal but your results are life-changing for the better. Hypnotherapy is not a talk therapy so whilst we will have a review and psychotherapy discovery of where you're at our time will be spent on where you will change
Body of Life Health Centre is a provider of excellence in health services and education,
servicing the Northern Beaches and North Shore.
We exist to equip you to live your healthiest and best life. We are a multidisciplinary team of health practitioners that provide a range of services to you, your family and the local community.

Book in with an Osteopath, Chiropractor, Massage Therapist, Acupuncturist or visit us for Dry Needling, Traditional Chinese Medicine, Holistic Nutrition, Hypnotherapy, Psychology and Health & Wellness Coaching. 
We inspire, equip, educate and support our clients on the Northern Beaches and North Shore to make the changes they need to feel their best!