Our Lactation Consultant offers lactation support combined with Osteopathic care to assist families with breast and bottle feeding issues.  The combination of osteopathy and lactation consultation addresses movement, symmetry and feeding patterns which are all interrelated in the wellbeing of babies.
Kirsten is qualified as an International Board Certified Lactation Consultant (IBCLC) to provide clinical management of breastfeeding.
This includes:
Breastfeeding latch and positioning
Blocked ducts and mastitis
Tongue tie assessment (and frenotomy before and after-care)
Reflux and Colic
To learn more about Lactation Support with Kirsten watch the video below or visit our FAQ's here.
Meet our Lactation Consultant
Dr Kirsten Hannan (Osteopath)
B.App. Sc. (Osteo). M. Ost Member OA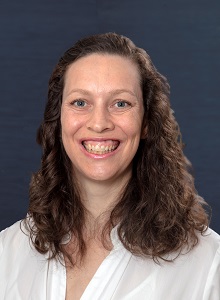 Kirsten is a fantastic addition to the team at Body of Life, with over 15 years of clinical practice experience spanning Singapore and Australia. She graduated from the University of Western Sydney in 2004 with a Masters of Osteopathy.
Kirsten offers osteopathic health care for the whole family and is passionate about helping people. She believes that educating you about why you (or your little ones) have pain, why it's happening where it is and why now, is integral to finding immediate relief and lasting recovery. With skilled, hands-on assessment and treatment and a caring attitude, she is here to help you.
Kirsten has a particular interest in pregnancy and postpartum care and working with babies and children of all ages. She is also a registered International Board Certified Lactation Consultant (IBCLC), integrating the very best of bodywork and evidence-based lactation care and support to help mums overcome any obstacles and reach their breastfeeding goals, whatever they may be.
In her spare time, Kirsten loves pilates and swimming, but her main exercise comes in the form of kid-wrangling!  She loves spending time with her family, along with reading and listening to podcasts.
What will happen during the first visit?
Once you have booked your fist appointment, you will receive a confirmation email with a link to the detailed patient intake form to complete online prior to your appointment.  During your first appointment, your lactation consultant will ask you a range of questions about your complaint and general health.  They will then perform an assessment and provide you with an explanation of what may be going on. An assessment involves both mum and baby, and may include a thorough examination of oral function for the infant.  They will suggest a plan of action for how to manage the complaint. They will then usually provide some 'hands on' treatment and recommend when you return for your next session.
How long will it take?
Please arrive 5-10 minutes early to fill in some paperwork and allow up to one hour for your initial visit.
What should I bring?
Please bring any relevant previous scans, test results or reports.  For babies and young children, please bring their Maternal and Child Health book, along with any other items required to keep them comfortable throughout the appointment.  Observation of a breastfeed or bottle feed is often included in the consultation, so please bring along any feeding aids you may be using.
How many consultations are usually required?
There is no set answer as every person is different and every complaint presents slightly differently. This will be discussed with you, based on you and/or your child's individual needs.  In general, you can expect some change within 2-3 visits.
Is treatment covered by private health insurance?
Most private health insurers provide rebates for Osteopathy under extras cover.  Our clinic has HICAPS facilities enabling you to claim at the time of your appointment.
Is treatment covered by Medicare?
In general treatment is not covered by Medicare.  However, if our child has been diagnosed with a chronic health condition and requires complex care, you may be eligible for an Allied Health Medicare Referral.  This must be completed by your GP to refer you to an Osteopath for treatment.  Please note that this is not a bulk billed service.  Full payment is required on the day of service, after which a rebate can be claimed back from Medicare at the time of payment.  Please speak with your GP for further information.
Body of Life Health Centre is a provider of excellence in health services and education,
servicing the Northern Beaches and North Shore.
We exist to equip you to live your healthiest and best life. We are a multidisciplinary team of health practitioners that provide a range of services to you, your family and the local community.
Book in to see an Osteopath, Psychologist, Massage Therapist, Acupuncturist or Dr of Chinese Medicine with us because we can support you to make the changes you need to feel your best!
We inspire, equip, educate and support our clients on the Northern Beaches and North Shore to make the changes they need to feel their best!