Our dedicated team of health professionals provide multidisciplinary health care services and education to individuals, families and communities. We value professionalism and excellence, and our team are all members of their respective professional association and are committed to continuing their professional development in addition to compulsary requirements.
Together our team are passionate about inspiring, equipping and supporting you to live your healthiest and best life.
Click on the photos below to meet our team. 
Dr Kirsten Hannan (Osteopath)
B.App. Sc. (Osteo). M. Ost Member OA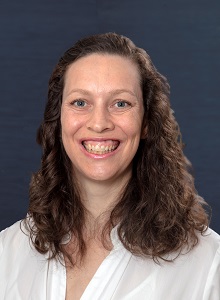 Kirsten is a fantastic addition to the team at Body of Life, with over 15 years of clinical practice experience spanning Singapore and Australia. She graduated from the University of Western Sydney in 2004 with a Masters of Osteopathy.
Kirsten offers osteopathic health care for the whole family and is passionate about helping people. She believes that educating you about why you (or your little ones) have pain, why it's happening where it is and why now, is integral to finding immediate relief and lasting recovery. With skilled, hands-on assessment and treatment and a caring attitude, she is here to help you.
Kirsten has a particular interest in pregnancy and postpartum care and working with babies and children of all ages. She is also a registered International Board Certified Lactation Consultant (IBCLC), integrating the very best of bodywork and evidence-based lactation care and support to help mums overcome any obstacles and reach their breastfeeding goals, whatever they may be.
In her spare time, Kirsten loves pilates and swimming, but her main exercise comes in the form of kid-wrangling!  She loves spending time with her family, along with reading and listening to podcasts.
Alex Boakes (Chiropractor)
B.Chiro.Sc.M.Chiro (Macquarie University)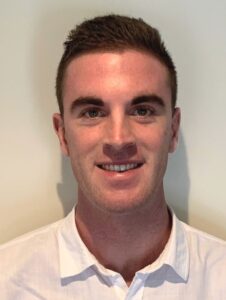 Alex is an enthusiastic and committed chiropractor who completed his Bachelor of Chiropractic Science and his postgraduate Master of Chiropractic at Macquarie University.
At Macquarie, he was fortunate to be mentored by many of the most respected chiropractors in Australia. As a practising chiropractor, Alex continues his professional development at every opportunity. Alex provides his patients with high quality care, which includes needling, soft tissue work, adjustments, and rehabilitation as part of his treatments and is particularly interested in treating people with sports injuries and prevention of further injuries.
Alex has always resided on the Northern Beaches, is a keen sportsman and a great fan of sporting participation and involvement for people of all ages. With his own sporting experience in rugby league, rugby union, soccer and basketball, Alex has a deep understanding of the impact of sporting injuries on one's everyday life. Most importantly, Alex knows the long term benefits of chiropractic care in the treatment of sporting injuries and the maintenance of a healthy body functioning at an optimal level.
Alex's motivation to become a chiropractor stems from his own experience with a significant sporting injury to his lower back. After seeking treatment, without success, from a range of health professionals, Alex 'discovered' chiropractic. With excellent chiropractic care, Alex was able to return to competitive sport with his body moving optimally. He was inspired by the positive outcomes and the great benefits of chiropractic. It is these benefits that Alex seeks to provide to his own patients so that they can enjoy optimal health and well-being.
Dr Mark Deaves (Osteopath)
B.App. Sc. (Osteo). M. Ost Member OA
Attaining peak physical performance in sport, as well as life, with minimal intervention has always been a core focus for Mark. Before becoming a well regarded Osteopathic practitioners Mark served as a Navy Clearance Diver in the Australian Defence Forces, as well as a personal trainer and senior lecturer in the fitness industry.
Mark's extensive training as well as past experience enables him to achieve excellent results with his patients in reducing pain, postural correction, injury rehabilitation and prevention as well as improved biomechanics.
Mark's treatments combine the following:
• Soft tissue therapy and Joint mobilisation
• Manipulation and Dry needling
• Cranial therapy
• Postural retraining
• Exercise rehabilitation programs
• Sports taping and ergonomics education for work and home
Mark loves helping people reach their peak performance, but be aware, he has really bad Dad jokes
Natasha Grabham (Psychologist)
MSoc Hlth(Psych) PG Dip(Psych) BSc(Psych) Assoc. MAPS
Natasha Grabham is a Registered Psychologist who is professional, experienced, respectful and caring. She has extensive experience in working with adult psychiatric illness and childhood/adolescent developmental and psychological disorders. In addition to private practice, Natasha works for a private psychiatric facility at St John of God Health Care, Richmond where she is the Deputy Director of Allied Health and a Senior Psychologist.
Natasha is an Associate Member of the Australian Psychological Society and is an approved counsellor for Veterans and Veterans Families Counselling Service (VVCS), WorkCover NSW, and Garrison Health Services (ADF).
Natasha is a registered treatment provider for Medicare and Department of Veterans Affairs (DVA), and is an approved supervisor with the Psychology Board of Australia.
At Body of Life Health Centre, she sees individuals and couples for a wide range of mental health difficulties including trauma, depression, loss & grief, self esteem, personality disorders, interpersonal issues, relationship issues and older age psychology.
She also performs standardised psychometric evaluation of intellectual ability for children 6 -16 years of age.  Natasha draws from her experience of various evidence-based therapeutic modalities and approaches to tailor treatment plans to individual needs.
Natasha offers a warm and respectful approach. She will ensure that you feel heard and acknowledged, with the ultimate aim of supporting your journey to improve your wellbeing and quality of life.
Dr Stacey Lapham (Osteopath)
B.HSc. B.App. Sc. (Osteo). M. Ost Member OA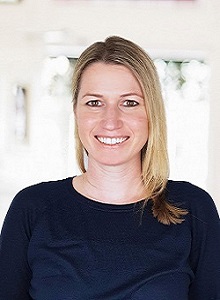 Stacey graduated from the University of Western Sydney with a Masters of Osteopathy in 2006 and since then has gained registration as an Osteopath in both Australia and the UK.
Stacey has practised in multidisciplinary clinics across Sydney and London over the past decade. While in London Stacey tutored in Anatomy in the wet labs of London's St George's University Hospital working with cross-sectional cadaveric specimens, gaining invaluable knowledge of the connections of the human body.
Stacey was an elite athlete for over 25 years winning multiple State, National and International titles in Athletics, Cross Country and Touch football over her sporting career. It was through her love of sport and her own injuries that lead her to study the human body. Through this, and her knowledge and experience as an Osteopath she came to recognise the connection between mind and body and the important relationship they play in accurately diagnosing and treating conditions.
Stacey believes in getting to the root cause of the problem. Her thorough consultations and holistic approach to treatments help patients to understand the cause of their problem, and how to manage this for long term benefits.
With her caring nature, Stacey has been dedicated to providing her patients with Osteopathic care and has developed a great level of rapport with her patients over the years.
Stacey enjoys treating all conditions including work-related postural pain, sports-related injuries, neck and back pain, joint pain and headaches. Stacey uses a wide range of techniques to help her patients return to good health and improve their quality of life. She also practices trigger point dry needling and is a certified mat Pilates instructor.
Dr Kristy Buist – Principal (Osteopath)
B. App. Sc. (Osteo). M. Ost. Member OA
Dr Kristy Buist is a Founding Director and Principal Osteopath at Body of Life Health Centre.
She has always genuinely wanted to help people live their healthiest life, and this led to her discovery and love of Osteopathy. Kristy has extensive experience treating elite athletes from various sporting codes and loves to see her clients perform their best at all times.
She is well known at the clinic for her diagnostic skills, guiding her clients with the best management plan and her strong hands! Kristy will ask the tough questions and enquire about obstacles because she sees the potential in each of her clients to live a healthy and fulfilling life. She loves to educate and inform you so that know how to move forward.
Kristy seems to have more hours in each day and days in the week than the rest of us!  She is a mother of two energetic boys, has completed a Functional Nutritional course at Changing Habits, trains at Cross Fit regularly and still manages to socialise, cook from scratch at home and run the business.
She really is a superstar!
Danielle Hui (Massage Therapist)
Diploma Remedial Massage, Member ATMS
Danielle absolutely loves being a Remedial Massage Therapist and believes her role is to assist and 'educate' clients to be fully aware of the need to care for ones well-being holistically (mentally, psychologically, physically).
Danielle encourages clients to learn to let go & relax during a therapy session and by doing this knows that they will gain the most from it. She loves meeting new clients and learning about them, understanding them, respecting them and helping them.
Danielle's favourite ways to exercise include dancing, swimming and beach walking whilst listening to the surf. She is not into reality TV at all but loves her music and you will often find her listening to an eclectic mix of Pop, Fusion, Jazz, Blues or Indy!  She also loves loves singing, reading, meditating, watching a movie or catching up with friends.
Danielle wants her clients to know that she loves, believes in and is passionate & genuinely cares about her job and her favourite quote's reflect this :  Never say never…
Life is an adventure, dare it…Life is a journey not a destination…Decision in a heartbeat… Learn from yesterday, live for today…Remember we are all but travellers here…Find happiness in making others happy…Be eager in your desires but humbly patient in the accomplishments…
Her ideal getaway would be travelling along the coast of Australia or flying or cruising to any awesome destination!
Dr Joy Brown (TCM)
Dr of Traditional Chinese Medicine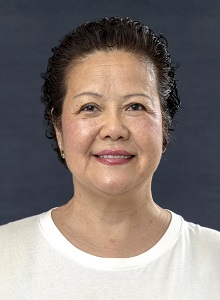 Joy is a lovely addition to our team at Body of Life Health Centre providing Remedial Massage, Acupuncture and Chinese Medicine.  Joy has an absolute passion for helping people and is well experienced and qualified as an AHPRA registered Traditional Chinese Medicine Practitioner and AMT registered Massage Therapist.
Her favourite way to exercise is by line dancing and if that is to her favourite Country music she is really happy.  Joy also has a great sense of humour enjoying Everybody Loves Raymond and loves to relax whilst listening to music and reading.  Her ideal getaway is of course China!
Joy had the excitement of being part of the Olympic Massage team at the Hombebush Aquatic Centre and Olympic Village in the 2000 Olympics and really enjoyed being part of the team.
At Body of Life Health Centre, she prides herself on her professional standards and is particularly interested in Frozen Shoulder, Stress and Anxiety, Back Pain, Headaches, Menopause and Chronic Fatigue.
Jo-Anne McAllister (Practice Manager)
Jo-Anne truly believes that work is always about the people she works with and the feel of the place or first impressions. From her first encounter with Body of Life she has always felt welcomed and valued and loves that fact that our clients do too.
Jo-Anne has spent a lot of her time in the dental sector of health and very much enjoys being part of the health industry. During this time she has moved between management roles, operations and more recently as a Practice Manager at a large dental centre before joining us at Body of Life.
Her favourite way to exercise is by walking all the time and swimming in summer and chasing her grandchildren!  Her favourite TV shows include anything that covers real-life crime and she loves anything to do with food, cooking, eating, discovering new foods and restaurants. She also quilts and patchworks as well when she is not spending time with family and friends.
Her idea of travel would be anywhere as long as there is the sun, a beach and good food and her favourite quote is "The trouble with people at the moment is not that we aim high and fail but we aim low and succeed".
Body of Life Health Centre is a provider of excellence in health services and education,
servicing the Northern Beaches and North Shore.
We exist to equip you to live your healthiest and best life. We are a multidisciplinary team of health practitioners that provide a range of services to you, your family and the local community.

Our services include Osteopathy, Chiropractic, Physiotherapy, Dry Needling, Massage, Acupuncture, Traditional Chinese Medicine, Nutrition, Psychology and Health & Wellness Coaching. 
We inspire, equip, educate and support you to make the changes you need to feel your best!