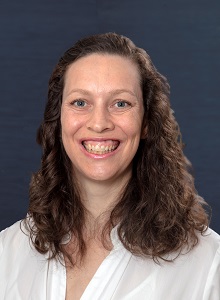 Kirsten is a fantastic addition to the team at Body of Life, with over 15 years of clinical practice experience spanning Singapore and Australia. She graduated from the University of Western Sydney in 2004 with a Masters of Osteopathy.
Kirsten offers osteopathic health care for the whole family and is passionate about helping people. She believes that educating you about why you (or your little ones) have pain, why it's happening where it is and why now, is integral to finding immediate relief and lasting recovery. With skilled, hands-on assessment and treatment and a caring attitude, she is here to help you.
Kirsten has a particular interest in pregnancy and postpartum care and working with babies and children of all ages. She is also a registered International Board Certified Lactation Consultant (IBCLC), integrating the very best of bodywork and evidence-based lactation care and support to help mums overcome any obstacles and reach their breastfeeding goals, whatever they may be.
In her spare time, Kirsten loves pilates and swimming, but her main exercise comes in the form of kid-wrangling!  She loves spending time with her family, along with reading and listening to podcasts.