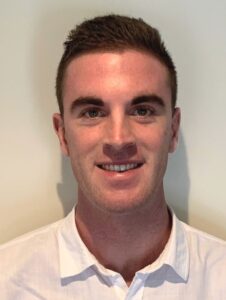 Alex is an enthusiastic and committed chiropractor who completed his Bachelor of Chiropractic Science and his postgraduate Master of Chiropractic at Macquarie University.
At Macquarie, he was fortunate to be mentored by many of the most respected chiropractors in Australia. As a practising chiropractor, Alex continues his professional development at every opportunity. Alex provides his patients with high quality care, which includes needling, soft tissue work, adjustments, and rehabilitation as part of his treatments and is particularly interested in treating people with sports injuries and prevention of further injuries.
Alex has always resided on the Northern Beaches, is a keen sportsman and a great fan of sporting participation and involvement for people of all ages. With his own sporting experience in rugby league, rugby union, soccer and basketball, Alex has a deep understanding of the impact of sporting injuries on one's everyday life. Most importantly, Alex knows the long term benefits of chiropractic care in the treatment of sporting injuries and the maintenance of a healthy body functioning at an optimal level.
Alex's motivation to become a chiropractor stems from his own experience with a significant sporting injury to his lower back. After seeking treatment, without success, from a range of health professionals, Alex 'discovered' chiropractic. With excellent chiropractic care, Alex was able to return to competitive sport with his body moving optimally. He was inspired by the positive outcomes and the great benefits of chiropractic. It is these benefits that Alex seeks to provide to his own patients so that they can enjoy optimal health and well-being.