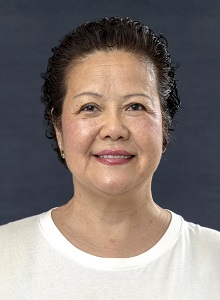 Joy is a lovely addition to our team at Body of Life Health Centre providing Remedial Massage, Acupuncture and Chinese Medicine.  Joy has an absolute passion for helping people and is well experienced and qualified as an AHPRA registered Traditional Chinese Medicine Practitioner and AMT registered Massage Therapist.
Her favourite way to exercise is by line dancing and if that is to her favourite Country music she is really happy.  Joy also has a great sense of humour enjoying Everybody Loves Raymond and loves to relax whilst listening to music and reading.  Her ideal getaway is of course China!
Joy had the excitement of being part of the Olympic Massage team at the Hombebush Aquatic Centre and Olympic Village in the 2000 Olympics and really enjoyed being part of the team.
At Body of Life Health Centre, she prides herself on her professional standards and is particularly interested in Frozen Shoulder, Stress and Anxiety, Back Pain, Headaches, Menopause and Chronic Fatigue.