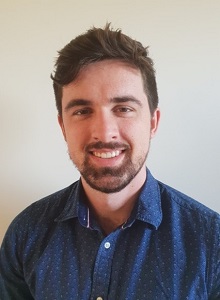 Daniel is a passionate Osteopath who completed his study at Southern Cross University, first enrolling into a Bachelor of Clinical Science (Osteopathy) and later on completing a Masters of Osteopathic Medicine. After experiencing back pain from an incident at the gym, Daniel found immediate relief from seeing a local osteopath. This inspired him to begin his journey in Osteopathy and use his skills to help others with pain, whether it is acute or chronic.
Daniel is all about maintaining an active lifestyle and enjoys playing sport, in particular racquet sports, rock climbing and weight lifting. He believes that everyone should be able to enjoy exercise without pain and trusts that osteopathic care can help us to perform our best.
Daniel provides osteopathic care to adults of all ages, with an interest in sporting injuries, low back pain, neck pain, headaches, joint pain and occupational strains. Daniel adopts an osteopathic principle 'motion is life' and insists on educating his patients to perform a regular exercise routine in order to prevent injury. He is well prepared to accommodate to his patient's needs.